Clientele
Weddings Testimonials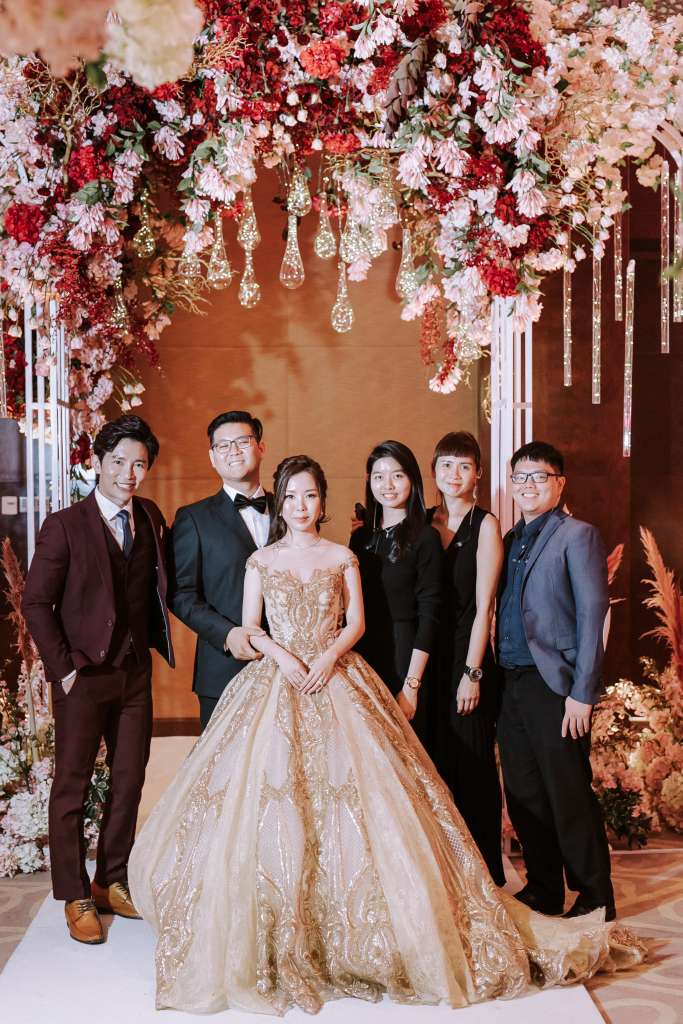 Nicholas Yang & Lau K-Yin
Wedding Dinner
William and his team were the perfect choice for our wedding. He is an excellent emcee who is able to converse in multiple languages and is a very experienced professional who will ensure your wedding will be a good event. Many of our guests were very impressed by his skills and some even asked for his contact details for future events. Other than his emceeing abilities William's team had also assisted us in the coordination of our night and without them our wedding would not have gone the way we wanted it to go. His team, in particular Theressa was constantly in contact with us months before the wedding and was a vital part of the planning.
She ensured that all our wedding vendors were in sync and updated. On the day itself, Theressa went above and beyond to ensure that all bases were covered and no mistakes were made. She was very hands on and by our side all the time making sure to handle any issues that popped up. In short, I would most definitely recommend hiring William and his team, they are friendly, professional and extremely reliable.
Nicholas Yang & Lau K-Yin
Date: 28 July 2019
Venue: Grand Hyatt KL
Event: Wedding Dinner
Choo Jin Hsien
Wedding Ciao Ristorante, KL
There are no words to express how thankful we were for having William emcee-ed our wedding. He was extremely professional, funny and entertaining. He managed to engage the crowds and got everyone so excited and involved! We've been getting countless compliments from the guests on him!
A good emcee really makes a huge difference to the ambiance. William was our best choice ever!
-Jin Hsien-
Wedding
Ciao Ristorante, KL
1 March 2014
Kean & Sheela
We've been very lucky to have William as our planner, coordinator & emcee as he usually been taken up as early as a year before.
Jason & Erna
Renaissance KL
William was sensational. We couldn't thank William enough for assisting us and hosting our reception. Without William our wedding wouldn't be complete! Thank you so much William for everything you have put to our wedding making it a memorable and unique one. Thank you so much.
Jason & Erna
Renaissance KL
5 Nov 2016
His Grace Most Reverend Tan Sri Murphy Pakiam
Wedding Dinner of Shaun & Melissa The Majestic KL
Great emcee! You could be a preacher!
Wedding Dinner of Shaun & Melissa
The Majestic KL
18 Jan 2015
Mr & Mrs Au
Son's Wedding Reception
Hi William, Praise God… Until today as we meet up with some friends who were also guests of our son, Ken with Nikki's wedding, we keep receiving compliments and praise on your performance as our Emcee for the evening of 3rd May. We are happy for you and believe God has bless you with great talents. Continue to use it for God's Glory.
Of course we are disappointed that we can't have you as Shaun's emcee on 18 Oct. Whenever and wherever you are performing, God Bless You and give you good success.
Aloft Hotel, KL
3 May 2014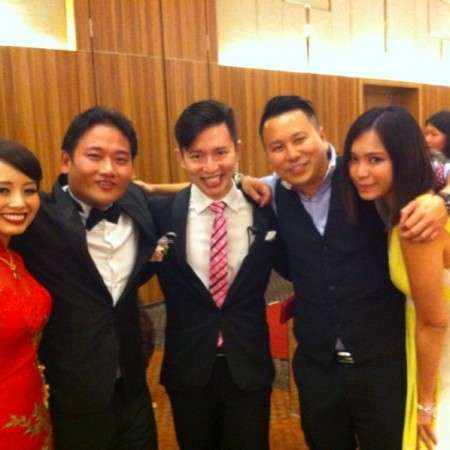 Low Woan Jinn & Alrvin
Wedding Ceremony & Dinner
Dear William, you're awesome!! Thanks for the great co-ordinating job and emceeing. My guests were singing praises on how professional you are :). Guys, put your event in William's hand, you won't regret it!
Setia City Convention Center
16 March 2014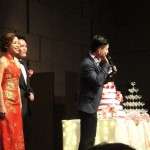 Carmen and Jer Wei
Wedding Reception
This guy is unbelievable! He is money well spent! If we can do it again, we would engage him again and again and…wait for it…again! We highly recommend him. Really, he and his team were a great help. Our wedding reception was highly enjoyable due to his efforts. He has helped us in the planning of our big day! Engage him, you will not regret it.
Setia City Convention Center
3 Nov 2013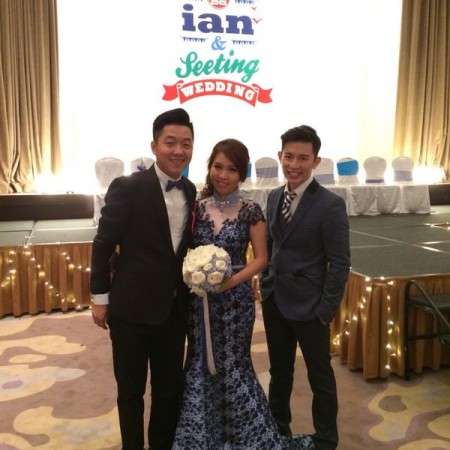 Ian & Seeting
Wedding Reception
Thank you for the great work, and the team support, you guys gave us a wonderful night! Everyone enjoyed and we received a lot of compliments, also not forgetting many comments that our 'emcee' is really good looking!
It was a successful event, we are happy to work together and we look forward to "working" together in the future. We will definitely recommend you to everyone, and hope to see you soon again (some friends are already asking us for your contact).
Berjaya Times Square, KL
12 July 2014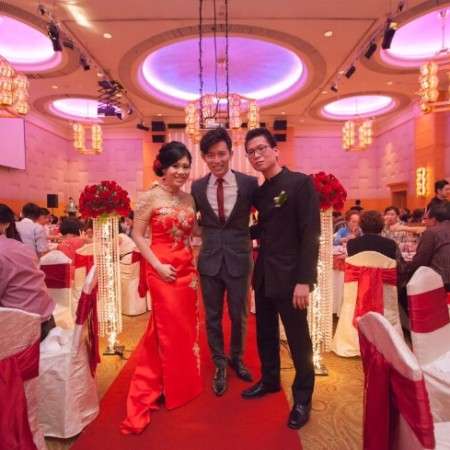 Jesslyn & Ian Ding
Wedding Reception
Having William Lee in part of our wedding was one of the best thing! We had a perfect evening, with family and friends raving that it was one of the best weddings they'd been to and that would not have been possible without you. We really do owe you a debt of gratitude– you were instrumental in making our big day so perfect. Our wedding day was perfect and as the years go by we will look back on this day and remember the special part you played. We have had many positive comments on how interactive and charismatic you were. Your knowledge and experience with weddings was invaluable and we appreciated very much the assistance and guidance you provided. Without you our wedding would have been chaotic. You helped us portray the not-so-formal wedding we were wanting, even though we were quite stressed ourselves. Your presentation was impeccable, your sense of humour was delightful. I appreciated the way you informed us of the plan of the evening & kept us up to date with warnings of impending "moments". Thank you for providing such fantastic job on the night and for all of your assistance in the lead up to the day.
The Prince Hotel & Residences, KL
21 March 2015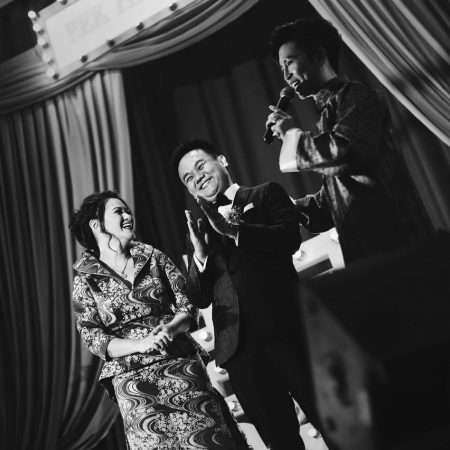 Pek Hao & Quin Er
Wedding Reception
Absolutely professional and stellar performance!
William made our wedding reception so lively and managed to engage with our guests from all over the world with his prowess as a multi-lingual emcee. We were pleasantly surprised with his humor and spontaneity throughout the reception.
Thank you William and Team for the beautiful execution of the programmed itinerary.
Mandarin Oriental KL
11 Dec 2016
Johnny Ang & Ying Ru
Wedding Dinner
William emceed our wedding dinner over the weekends. He is a very professional emcee. We're very pleased with William's professionalism because he keep our entire wedding dinner moving smoothly, very jovial and cracking jokes. All our guests enjoyed the evening and had good comments. he's very good and experienced to handle critical situation. I would not hesitate to recommend him for other functions and my friends.
William主持了我們上星期六的婚禮。他非常專業地讓我們的婚禮充滿了喜悅及快樂。在我們結婚也遇到了很多問題,而且結婚前會感到緊張,William不僅從專業角度為我們答疑解惑,而且還像朋友一樣與我們溝通。我們很感激,我會毫不猶豫地介紹他給其他人, 因為他是個難得的人才!!!
Wedding Dinner
Cyberview Lodge
14 Dec 2013
Sook Yee & Jeremy
Wedding Reception
Thank you for your fantastic work yesterday! Jeremy and I are very impressed and grateful. We have received a few requests for your contacts and I have recommended you. But obviously I will charge a commission of 10% 🙂 if you were not famous before, you are a superstar now!!
Take good care! – Sook Yee
To our amazing emcee, William (and team), although there was a slight issue with the video presentation, I have to say (backed by all of my guests), your performance that night was out of this world. No one can do better than what you have done. I appreciate your fantastic work and attention to detail. It was so good to have a perfectionist like yourself as my event manager as I didn't have to think about when I needed to get changed or when the next speech was going to happen. You had the crowd at "Hello". All of my guests even till today are raving about your performance that night. It's a true pleasure working with you and I hope you will consider coming to NZ one day. We (Jeremy, myself and his family) will be more than happy to take you around. You showed true professionalism when you managed to divert everyone's attention from the faulty video presentation to an interview with the 'Wolfpack'/groomsmen leader. If I can give you gold stars, I'd give you a million (not just 5) – Jeremy
Wedding
The Gardens Hotel, KL
4 Jan 2015
Wey & Wallace
Wedding Reception
Dear William, a big thank you for such a fantastic and meaningful evening at our wedding, 17-9-2015. You were absolutely amazing and we really could not hoped for better! You did a great job in engaging all of us throughout the evening with your wit and charm on top of professionalism and made things easy for us. Many of our guests were very impressed and commented on how well the wedding turned out to be. We could not agree more with that and would certainly recommend you to families and friends we come across. Thank you once again for being there. All the best!
Wedding
Ciao Ristorante, KL
17 Sept 2015
Eunice & KY
Wedding of Eunice & KY
Great show today, thanks for all your help! My guests were definitely fully entertained and had a good time!
Wedding of Eunice & KY
Ciao Ristorante KL
2 Oct 2016
Shaun & Jessy
Wedding
Hello William.
Can't thank you enough for making our wedding reception an amazing one. We truly appreciate you and your team's great effort toiled in to keep the event running smoothly.
P.s. You've done such a wonderful job, I've friends / relatives asking for your contact. Wishing you success and success in all you do! 🙂
Wedding of Shaun & Jessy
Intercontinental KL
3 Sept 2016
Ling & Bryan
Wedding
Thanks William & team for the amazing coordination and emcee service. Been getting lots of good feedback of your work!
Wedding of Ling & Bryan
Glasshouse, Seputeh, KL
1 Jan 2017
Sugar & Sean
Wedding
Thanks so much, William and Susan! All your professional works made ours an unforgettable wedding!!! The emceeing and coordination was a fantastic job! Really appreciate for all your support!
Wedding of Sugar & Sean
Doubletree by Hilton, KL
22 Oct 2017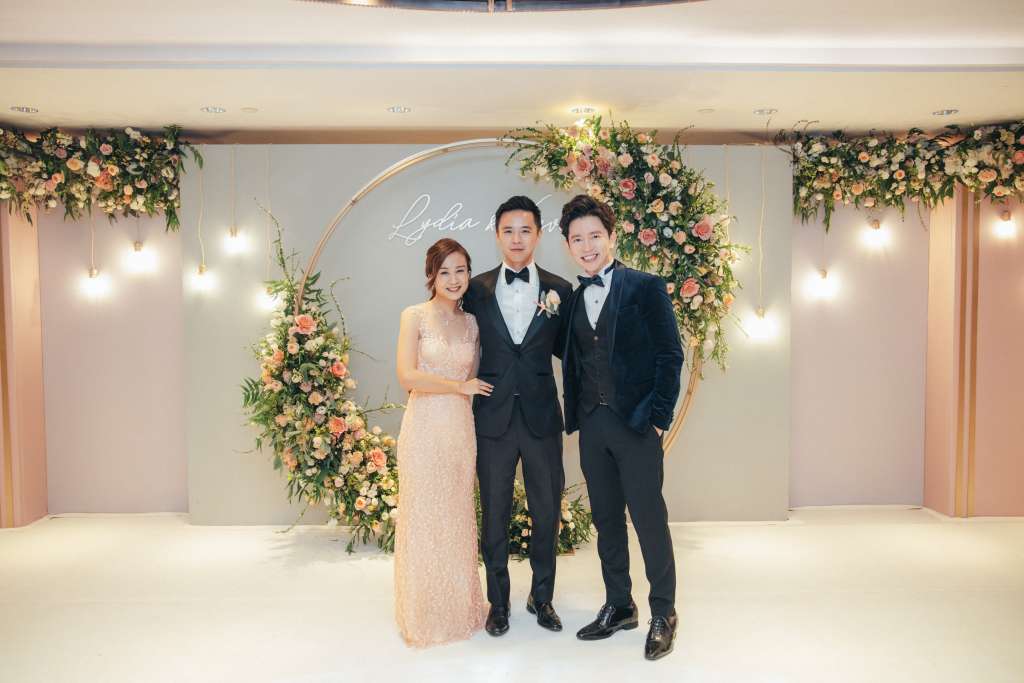 Lydia Fan
Lydia and Kevon's Wedding
Thank you so much William for flying all the way to HK earlier this month! Kevon and I are so grateful to have you as our wedding emcee. You made everyone felt welcomed and happy. There were so many laughters and we were all inspired by your words, especially the meaning of FAMILY. We are still getting compliments about you from our wedding guests! Be prepared to fly to HK a lot from now on haha
Lydia Fan
Date: 2 November 2019
Venue: Grand Hyatt Hong Kong
Event: Lydia and Kevon's Wedding
Mei Ping & Soon Chin
Wedding Dinner Cyberview Lodge Resort and Spa
Hi William, thanks you so much for emceeing in our wedding reception. You were great and you did a fantastic job. The coordination and the ideas you gave were first class. My guests had a wonderful and entertaining night. Our event wouldn't be so memorable without you. Thank you again!
Wedding Dinner
Cyberview Lodge Resort and Spa
23 March 2014
Amanda & Daryl
Sheraton Imperial, KL
William, you're THE BEST!!!! Words cannot describe the perfection you've help us curated. All our guests were very impressed by you! Thank you, you've made it all smooth sailing and simply entertaining. You ticked all boxes and exceeded all expectations. Everyone enjoyed themselves thoroughly! Most of all, our moms were soooooooo touched by the unity candle ceremony. It's a beautiful gesture.
Amanda & Daryl
Sheraton Imperial, KL
6 Dec 2014
Mei Shan
Brother's Wedding Reception
Hi William, this is Mei Shan here. Just like to express my heartfelt gratitude for your service at my brother's wedding yesterday. Really heartfelt. My parents were so happy and couldn't stop telling relatives today, how they were so relieved and impressed to have you around yesterday to take care of all the big and little things, ensuring things are running smoothly.
Many of our friends and relatives also enjoyed your emcee-ing the event, some saying it's the best they have experienced!
I guess these compliments are not new to you but just to let you know, you made a difference and this experience memorable for us!
Seeing the newly wedded, the guests and especially my dearest parents so happy, means a great deal!
Thanks and may you continue to bring joy to the future events you host!
Renaissance Hotel, KL
28 September 2014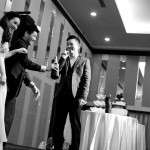 Ban Lim & Shek Li
Wedding Dinner
如果你想要有一个非常难忘的婚礼,我可以告诉你,只有William 能够为你做到。你可以完全放心还有一定能够享受整个过程。
我是前几年在我的朋友的婚礼看到William的。那时, 我就知道, 我不需要Live Band, 我只需要他来帮我主持整个晚宴。他真的没让我们失望,反而有更多的惊喜。隔了一天,当我遇到有来参加我的晚宴的人都说,我从来不曾去过从头笑到结束的晚宴,这是我有始以来最有难忘的晚宴,或者是这是我看过最不一样的婚宴。当我和我太太看到全场来宾都那么关注及笑得那么开心,我们就知道我们选对人了。
我要在这里感谢William 和他的团队的服务,真的让我们和所有人都那么的享受及开心。如果你不要让William 来为你主持你的晚宴,你一定会后悔。William, 真的太好笑了!
Supertanker BU9
30 Nov 2013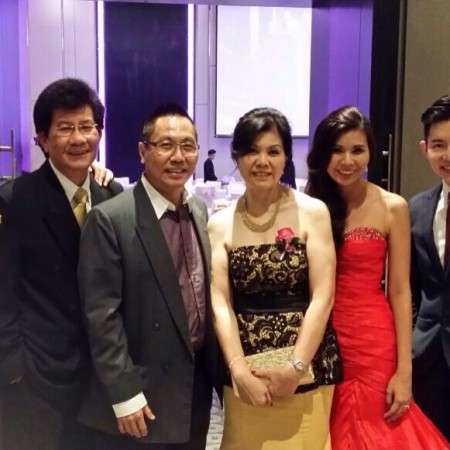 Michelle & Kelvin
Wedding Reception
Kelvin & I would like to thank you for your excellent work at our wedding. You made it a night to remember for us and all the guests. We could not asked for more :). Take care and God bless.
Le Meridien KL
15 Nov 2014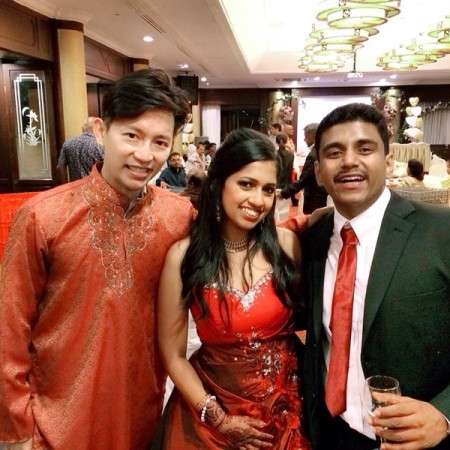 Seelan & Visa
Wedding Reception
We had the honour of having William as our emcee for our wedding dinner; and being his first Indian dinner, he did a fantastic job!! When we first met him and discussed the details, he sincerely looked more excited about the whole event than us! He took the time to rent an Indian costume and he even learnt a few Tamil words! He organized the whole event really beautifully and we all had fun. Kudos to you, William!!
Oriental Pearl Restaurant, Bukit Kiara Equestrian & Country Club
22 June 2014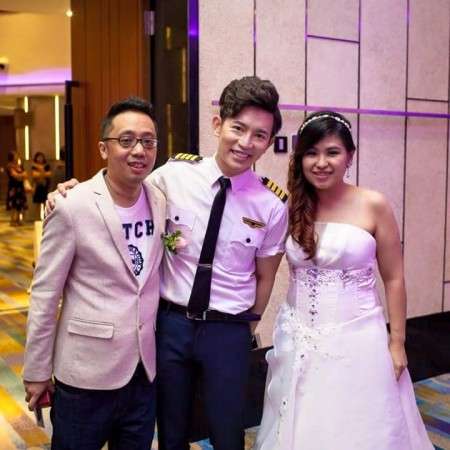 Emely & Jack
Wedding Reception
You are an amazing MC! Without you, my wedding dinner would not be filled with so much laughter, happiness & joy. Really appreciate it and thanks for making my day so memorable!
Aloft Hotel, KL
30 May 2015
Eric & Leonor
Wedding Reception
William is a great to work with and is highly recommended for anyone looking for a professional MC (which is hard to find). He was the MC for our wedding ceremony in the afternoon and dinner reception in the evening. His performance was exceptional in setting the perfect environment for our wedding events and made such a big difference to the whole occasion. I dare say without him, it wouldn't have been the same.
He was very passionate about what he does, while ensuring that your requirements are met. As I was based overseas, we had numerous skype calls on weekends and he would not hesitate to chat when he is available. He is full of ideas given his vast experience in weddings and corporate events. He and his team (credit to his assistant Emily as well) also helped coordinated the flow of events before and during the day. He would be the MC, but his two assistants will help to ensure everything else goes smoothly including managing the music.
He was very enlightening and capable in ensuring our guests had a great time as well. Our guests were full of praises for him. Only found out after the wedding that 4 of our other friends had used him over the years. It was a pleasure working with him and his team. Definitely worth having a MC like him for your wedding – couldn't recommend him highly enough.
Saujana Hotel, KL
19 September 2015
CK Low & Shu Wen
Thank you, William. You did an awesome job, and we could not have pulled it off without you.
Edward & Feuang
Wedding Dinner
William is definitely the person you are looking for to manage and emcee your wedding dinner. Feuang and I met him about a week before our wedding dinner to run through the program and not only did he displayed his experience, but also offered great ideas throughout the discussion. William is very meticulous in his role, making efforts to understand our story, picking up Lao phrases and culture, even putting attention even to the very minute and second of the program. During the dinner itself, William conducted everything so smoothly and many times, bringing laughter to the guests. We have received much compliments from our guests saying William is an amazing emcee. Thank you William for making our wedding dinner such a memorable event. Khop jai lai lai
Wedding Dinner
Ritz Carlton Kuala Lumpur
28 Dec 2013
CePei & Hansen
Wedding Reception
Thank you so much. We are happy with the event which turned out to be a successful and enjoyable one. We have received many positive feedbacks especially William who is superb in coordinating the event and entertaining the guests. Very well done!
Wedding Reception
Aloft Hotel, KL
14 Dec 2015
Desmond & Angie
Wedding Reception
A million thanks to you William. It's really an honour to be able to have you as our emcee. You have made our wedding a memorable one. Thanks a bunch.:)
P/S: So many compliments go to you first before me 🙂 Many told me your emcee is amazing, instead of saying Angie you look amazing.. You are a big threat to a bride… Lol.. Anyway hope to see you soon.. In order to meet you again, I have been very hardworking in sharing your contact with others. 🙂 I wish you all the best in life. Thanks again.
Wedding
Westin Hotel, KL
16 Nov 2014
Shaun & Melissa
Wedding Reception
Thank you for the awesome job you did for our wedding.
We had a great laugh and many of our friends had asked how we had found you, we told them Fion did a great job finding the best people for us.
We look forward to catching up for a coffee on our next trip back.
Wedding
The Majestic, KL
18 Jan 2015
Ching Haw & Charis
Wedding Reception
We are extremely grateful to William for being part of our wedding. With him around, we were spared from the stresses of coordinating our event so that we can truly feel like the king and queen of the day and enjoyed ourselves tremendously. William is ever so professional and passionate in carrying out his role and with the many many enquiries we received from friends and family speaks for itself how they enjoyed the evening. Having William is the best investment we made for our wedding and we thank you from the bottom of our hearts for making our day perfect!
Thank you, William and team!
Wedding
Jaya Palace, PJ
7 March 2015
Jasmine & Chee Chung
Wedding Reception
William is an amazing emcee. His command and fluency in both the English and Mandarin language is excellent. He has a strong yet smooth and soothing voice and has a good command of the crowd of guests. He is meticulous and combs over all the details so that he is fully prepared and to ensure the program goes smoothly. Many of our guests were very impressed with his emceeing and have told me that he is the best emcee that they've seen so far. We also personally feel that he is the best emcee from our experiences in other weddings and events. We thank him from the bottom of our hearts for his hard work and for doing such a good job during our wedding dinner. We highly recommend him for anyone who is looking for a truly professional emcee.
Wedding
Hilton, KL
27 March 2016
Mildred & Cheap Mang
Wedding Reception
William was introduced by one of friend and we didn't regret that we have engaged him one year before from our wedding date. William is such a talented, experience yet entertaining emcee. A million thanks for completing a perfect and wonderful wedding dinner for us, especially on the table to table toasting session!
Wedding of Mildred & Cheap Mang
Noble Banquet KL
24 Sept 2016
Demie & Clarence
Wedding Reception
William was a true professional at our wedding. He commanded the attention of every guest and needless to say he did a fantastic job as celebrant and emcee. He'a also very witty and kept our guests entertained throughout the night. Thanks again William!
Wedding of Demie & Clarence
E & O Hotel, Penang
30 Sept 2017
Elisa & Daniel
Wedding Reception
Elisa and I would like to thank you for all your help and support last Sunday. You guys did a great job (despite the tough crowd!) and many of our guests were impressed with your work!
All the best and we will not hesitate to recommend you to our friends who are in need of MC-ing services.
Wedding of Elisa & Daniel
Oriental Pavilion, PJ
5 Nov 2017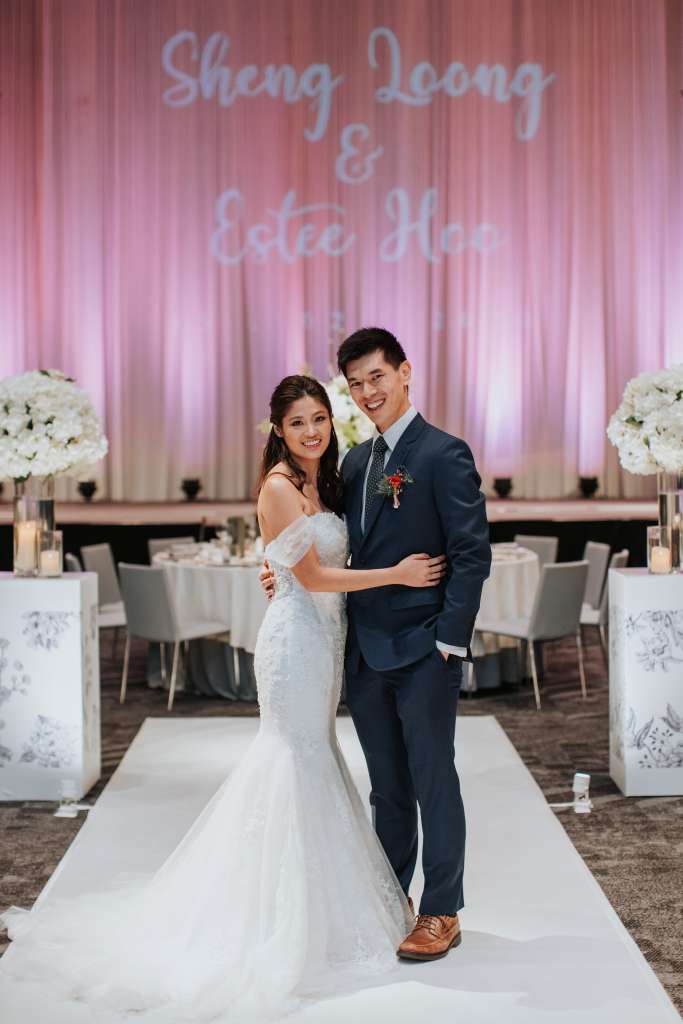 Estee & Sheng Loong
Wedding
Hi William & Theressa! Thank you so so much for helping us through the wedding planning and emcee services for our wedding! You guys really did a great job in reassuring us everything will go smoothly and making it seamless and stress-free. We wouldn't be able to enjoy the wedding if it wasn't for your team. Thank you so much for your patience as well. You guys have been super accommodating and ensuring our happiness throughout the night. No words can describe our gratitude towards your professional service! Truly appreciate it! You guys are a dream team!
Estee & Sheng Loong
Date: 15 February 2020
Venue: New World Hotel
Event: Wedding
Vincent Lai
Wedding Dinner
I am glad to have William and the rest of his team members, especially Theressa to be part of my big day! I am really grateful and thankful for all the effort from Theressa to make this a successful wedding!! She is a very professional wedding planner and responsible person. She has done beyond what she is supposed to do! As for William, he is truly an amazing, talented and humble person! His voice is so unique that I can listen to him "talking" all day all night. Once again, my wife and I would like to sincerely thank you for everything! Would definitely recommend it to all the people out there who are looking for an emcee and wedding planner. You'll definitely not be able to find someone greater than William Lee. Truly God's gift to mankind!
Vincent Lai
Date: 13 December 2019
Venue: Copper Mansion PJ
Event: Wedding Dinner
Jack & Cheryl
Wedding Hilton Kuala Lumpur
William is a talented professional emcee that can pull a rabbit out of a hat. He is fluent in multiple languages and captivated the broad audience at our wedding. He kept them highly entertained and managing to run the event smoothly. Not only is he professional, he is funny too. Thank you for the job well done!
Wedding
Hilton Kuala Lumpur
7 Dec 2013
Nikki & Ken
Wedding Reception
From the moment we first interacted with William on Skype we knew he was the man for the job. Our first impression of William was excellent. We felt like we were talking to a friend yet he was very professional in the way he conducted himself.
Through his experience he asked us the right questions and that really helped us put some structure around the plan for the day.
As we are from overseas, William was only able to meet us face to face a week before the wedding. We were really impressed that he still managed to help us plan the wedding via email and Skype. Planning a wedding is no small feat and his ability to assist us through this from afar really highlighted his experience and skills as an emcee.
William wasn't just a brilliant emcee, he was also an excellent coordinator helping us plan every detail of the night. We found this helpful as it took away the pressure from the bride and groom. Watching him during the rehearsal just showed us how he was able to take charge and knew exactly what needed to be done to make it a successful evening. As we all know, things may not always go according to plan. We experienced a minor technical glitch just as we were being introduced into the ballroom but William was quick to think on his feet and made it look like there wasn't an issue at all. He also remained calm and confident throughout the little hiccup. We would also like to highlight William's ability to converse in different languages and translate speeches on the fly. These are the attributes that makes him such a great person.
Engaging William's services is the best wedding present you could give yourself (and your guests). Speaking of guests, ours had so much fun because of William. William doesn't know this, but many of our guests gave him the thumbs up. If you think all the reviews about William are great and positive wait till you experience him for yourself on your special day. It was one of the best decisions we made for our wedding.
Aloft Hotel, KL
3 May 2014
Wedding Reception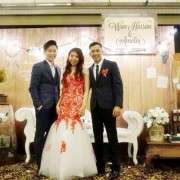 Amelia & Hassan
Wedding Reception
Hi William! First of all, a very very very very very BIG thank you to you & your team for doing such an excellent job on Sunday night. I've received plenty of positive feedbacks on how well you organised our event from the major stuff to the minor details. Everybody was entertained & complemented on the positive vibes that you've created. Thank you again for everything 🙂
Tropicana Club House, PJ
7 Dec 2014
Leo & Huey Ling
Wedding Reception
I met William for the 1st time during a friend's wedding reception 2 years ago and I was amazed by how he handled the event. He managed to keep the guest's attention from the start to the end and everyone was entertained & engaged. So, I told my fiancee (at that time) that we must have William in our wedding too and she agreed. That was one of the best choices we have made for our wedding reception and I'd like to take this opportunity to thank you, William once again for the great job you have delivered during our event. It was Superb! Thank you!
Tropicana Gold & Country Club
10 May 2014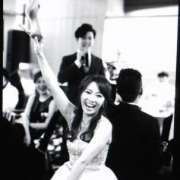 Dylan & Kelly
Wedding Reception
William jst wanna say a big thank u for last nite!! Everything went jst as what I wanted. U were amazing!!!! Loads and loads of compliment about u from all our friends!! U r awesome!!
Hilton KL
21 November 2015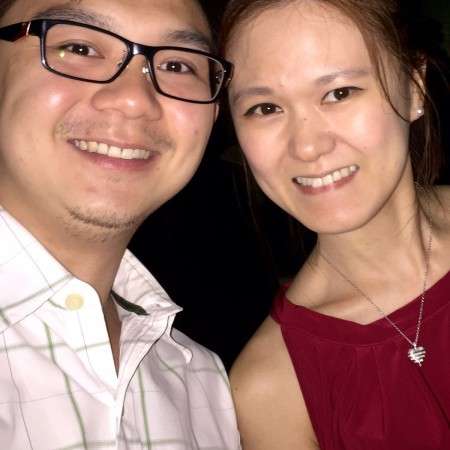 Joseph & Charlene
Wedding Reception
William and team has done a magnificent job organizing and coordinating our wedding. We are very impressed with his professionalism and sensitivity towards our needs. Most importantly, our guest were very impressed with the whole evening and we have credit much of that to William and his team.
The Majestic KL
27 December 2015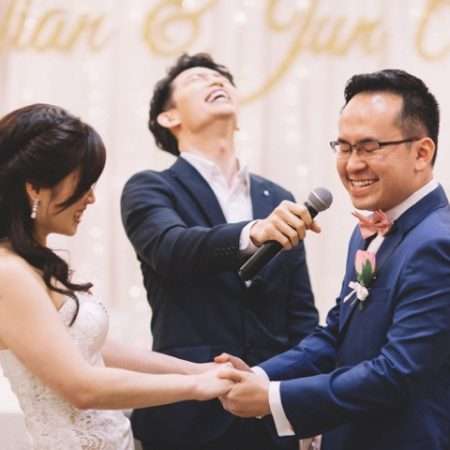 Li Jian & Jun An
Wedding Reception
William, My first opening remarks to you at our first meeting was, "In order to have you as our emcee, we probably won't be able to afford any live bands", and you joked that you would sing for us then.
It's true. We had limited wedding budget. But we both understood that we can't stinge on emcee, for a well-coordinated, memorable fun filled evening that we would cherish for a lifetime.
And we both knew that you were our best shot.
Till today, those jokes of yours and the loud laughters of our guests are still vividly in our mind.
"This is the best wedding aunty had ever attended",
"With such great emcee, you really don't need a live band!",
"We had so much fun. We are glad that we flew back from London!",
"Jian! Contacts of your emcee please! Expensive or not? lol"
The above are verbatims of our friends and relatives. Pretty much showed how much they enjoyed themselves that night.
Lastly, both Jun An and I had a really really great time enjoying our very own wedding reception too!
I think this is most important.
Thank you for accepting our appointment. Thank you for being part of our magical wedding dream come true.
Till then, take care and may our path cross again. Cheers.
Mandarin Oriental KL
23 Oct 2016
Chein Wei & Eric
Wedding Reception
I received numerous praise by my guests of honour on how well-planned my wedding event was. Little did they know, it was you, William who was behind the scene coordinating every little detail all the way through. I would like to take this opportunity to say thanks and your assistance is very much appreciated. Would highly recommend you as emcee of the year.
Wedding
Prince Hotel, KL
1 Nov 2014
Addy & Irene
Wedding Reception
Thank you to you and your team at my wedding. My wife and I are satisfied and happy with your amazing work. Simply superb & my guests enjoyed the night very much. Worth every single dollar to engage you. Your friendliness & laughter touches our heart. Thanks again, William. You are great!
Beside that, there are a lot of my guest asking for your contact, can I pass to them?
Take good care!
Wedding
One World Hotel, PJ
9 Nov 2014
Louis & Rachael
Wedding Reception
William received nothing but praises from the guests at our wedding banquet. His professionalism, sharp wit and humour made him the perfect emcee for the night. One of the best thing about William is his ability to improvise with the situation – an important skill for emcees that is somewhat lacking among other professionals that I've seen. Very pleased to have chosen him to host my wedding night. Thanks again William, for doing a fantastic job!
Wedding
[email protected], Bangsar South
8 August 2015
Daniel & Ai Cher
Wedding ROM
Thank you very much William, for hosting our ROM Ceremony!
Our friends and family enjoyed the whole ceremony with great laughter and joy! We would give 100 out of 100 for
being the best host 🙂
Once again we truly appreciate the great memory that you have left for us!
Wedding ROM
Tazini, G-Tower, KL
8 August 2015
Eric & Siew Wan
Wedding
Best choice made for our wedding.
Transparent package, best emcee in town, best team I've ever engaged.
Friendly and highly professional service, William's team was so accommodating to our request.
The whole night went well and couldn't have done it without the team.
Once again, THANK YOU!
Wedding
Galaxy Banquet Hall, KL
22 May 2016
Eugene & Kristy
Wedding
"A quick note to say a big thank you for all the effort put into Eugene & Kristy's wedding.
You kept the guests engaged with your lively contribution throughout the night and that make the wedding a success. Best of all, you helped us to keep everything on schedule, which I sincerely appreciate. It was a pleasure working with you. My many thanks once again" – Ann Lee, Wedding Planner
Wedding of Eugene & Kristy
Hilton KL
14 May 2016
Carolyn & David
Wedding
William & team was the glue to the seams for our big day!! With them in your event, rest assured everything will be in perfection. Everything went smoothly and in fact, even better than the expectations we had for ourselves!
All the guests were engaged and 2 weeks after the wedding, I still received compliments on William & the team. Thank you so much for the impeccable and wonderfully done job!! Will definitely highly recommend William & team!!!
Wedding of Carolyn & David
Saujana Hotel PJ
19 Nov 2016
Eunice & Brandon
Wedding
You are just impeccable. We received overwhelming applause on how wonderful the emcee was! Not to mention how handsome he is! We are glad we had you as our emcee!
Wedding of Eunice & Brandon
Sunway Resort, PJ
14 Oct 2017